"Dr Parker and his staff are amazing. I have never seen as well as I do now. I'm so thankful!"
-Amy P.
"I am amazed with my eyesight after LASIK surgery! Dr. Shawn Parker and his staff are awesome! I would recommend them if you want to have LASIK."
-Doug M.
"Wonderful place! Great staff and Dr. Parker is amazing! Wonderful LASIK experience!! I am now 20/15."
-Janell W.
More Information Please!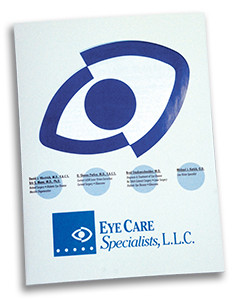 If you continually ask yourself "Should I get LASIK eye surgery?", take the first step toward learning about the LASIK procedure. Simply complete the request form to have an Eye Care Specialists LASIK information packet mailed or emailed to you. Katie or Kim, our Patient Care Team, will send you a packet and contact you to see if you have any questions. If you would like to come in for a LASIK surgery free screening with Dr. Shawn Parker, contact us at 866 DR LASIK or refer to Request a Consult for more information.
Thank you for considering Eye Care Specialists for your LASIK eye surgery.
Please note: Kim and Katie personally handle all communications with our patients. Your information will not be shared with anyone outside our office. Please click here to view our Privacy Policy.